19 Years of Providing Exceptional IT Services
Published: August 26th, 2021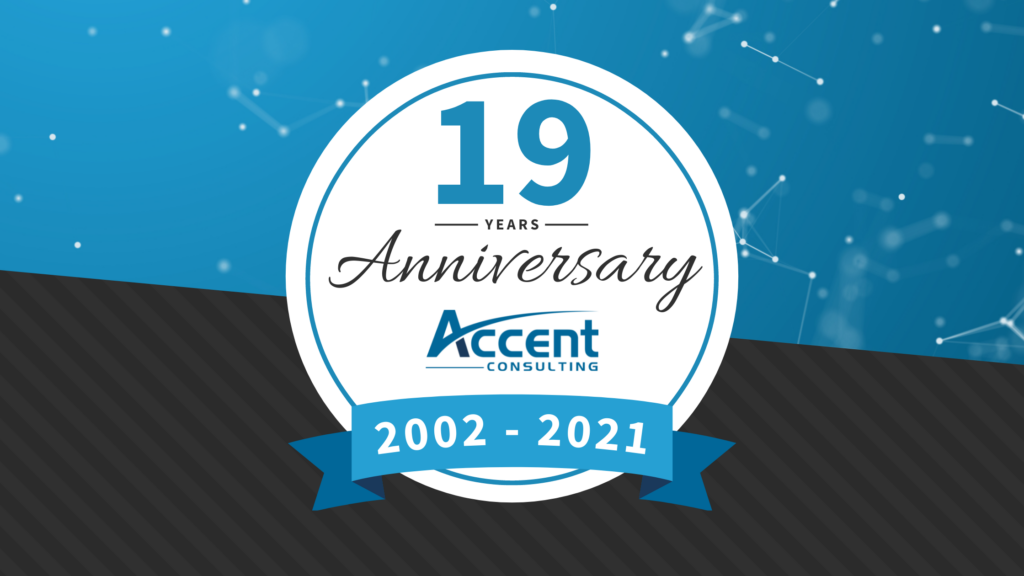 Accent Consulting has been the leading technology consultant headquartered in Lafayette, Indiana since 2002. Our goal since our founding has been to provide our customers with the best technology solution for their needs, while serving them with the highest level of customer service. We believe our customers deserve open communication and quick response times.
We actively support IT infrastructure in 20 states and 7 countries across a clientele of over 450 businesses, using a diverse team of certified support technicians, software developers, network engineers, system administrators, and computer consultants. Our team carries certifications in the latest and most relevant systems and are dedicated to continuing education and maintaining a high level of accreditation.
While we can serve all industries throughout the country, our main verticals are agriculture, manufacturing, finance and healthcare. In addition, our serviced regions include the USA, Canada, Mexico, and several countries across Europe.
We offer comprehensive IT support for a flat monthly fee. You get unlimited assistance for all business technology needs such as workstation, server, software and network support alongside cybersecurity management. Our plans also offer backup and disaster recovery, patch maintenance, and so much more. Our experts become your IT team.
We provide next generation Cyber Security solutions that restrict unauthorized access and keep your network safe. To combat vulnerabilities and data breaches, we offer an add-on suite of leading business protection services such as antivirus, antispam, intrusion detection, firewall configuration, and routine risk assessments.
Instead of installing expensive equipment in multiple locations, we can deploy private, public, or hybrid cloud solutions so that your business has the right balance of convenience and control. Our cloud services include: Office 365 migration, backups and data storage to help your team work onsite or even remotely.
We work to help your business meet industry compliance standards such as HIPAA, NIST/CMMC, SOX, or PCI. We do this by conducting infrastructure audits, protecting sensitive company data and placing your business on a responsible path toward comprehensive information security.
We develop custom applications and databases to meet any business need, and our company emphasis on customer service and support ensures that you get exactly what you order. We have created hundreds of programs for a range of environments and devices, completely customized to fit customer requirements.
If you have a small IT team, or maybe none at all, we are available for one time projects or a series of projects for your business. Our team is available for wi-fi installations, new server integrations, video and telephonic services, computer setup and many other small projects that you might need. All projects include a free consultation.
How Managed IT Can Save You Money
There are six primary roles needed to staff a fully-functioning IT department. For a bare bones IT department, typically only two roles are crucial. Here are the average salaries and annual costs involved with staffing these particular roles.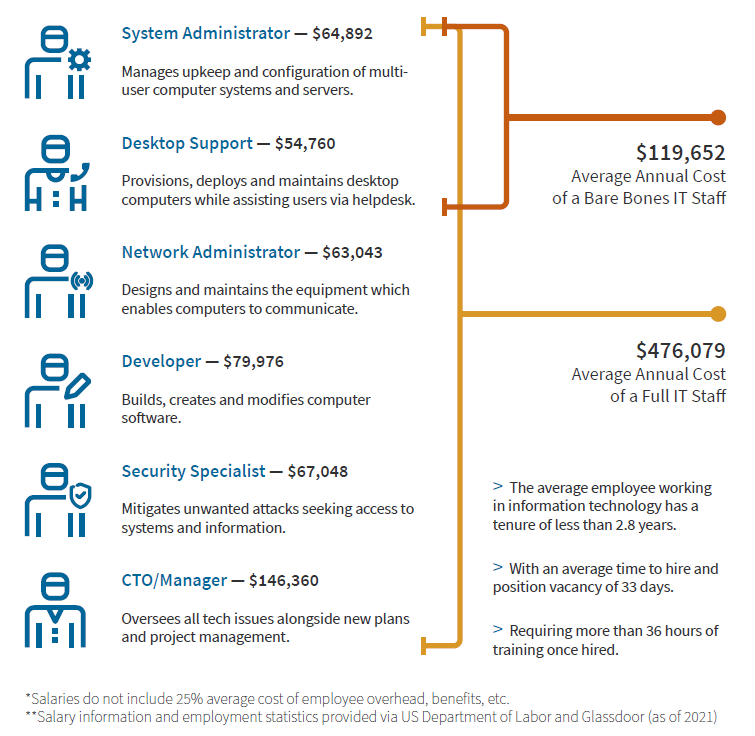 Our monthly Managed IT services can save businesses thousands each year in staffing costs. Our fully accredited team of IT Professionals are able to support your business's IT needs, growing with your business as you expand.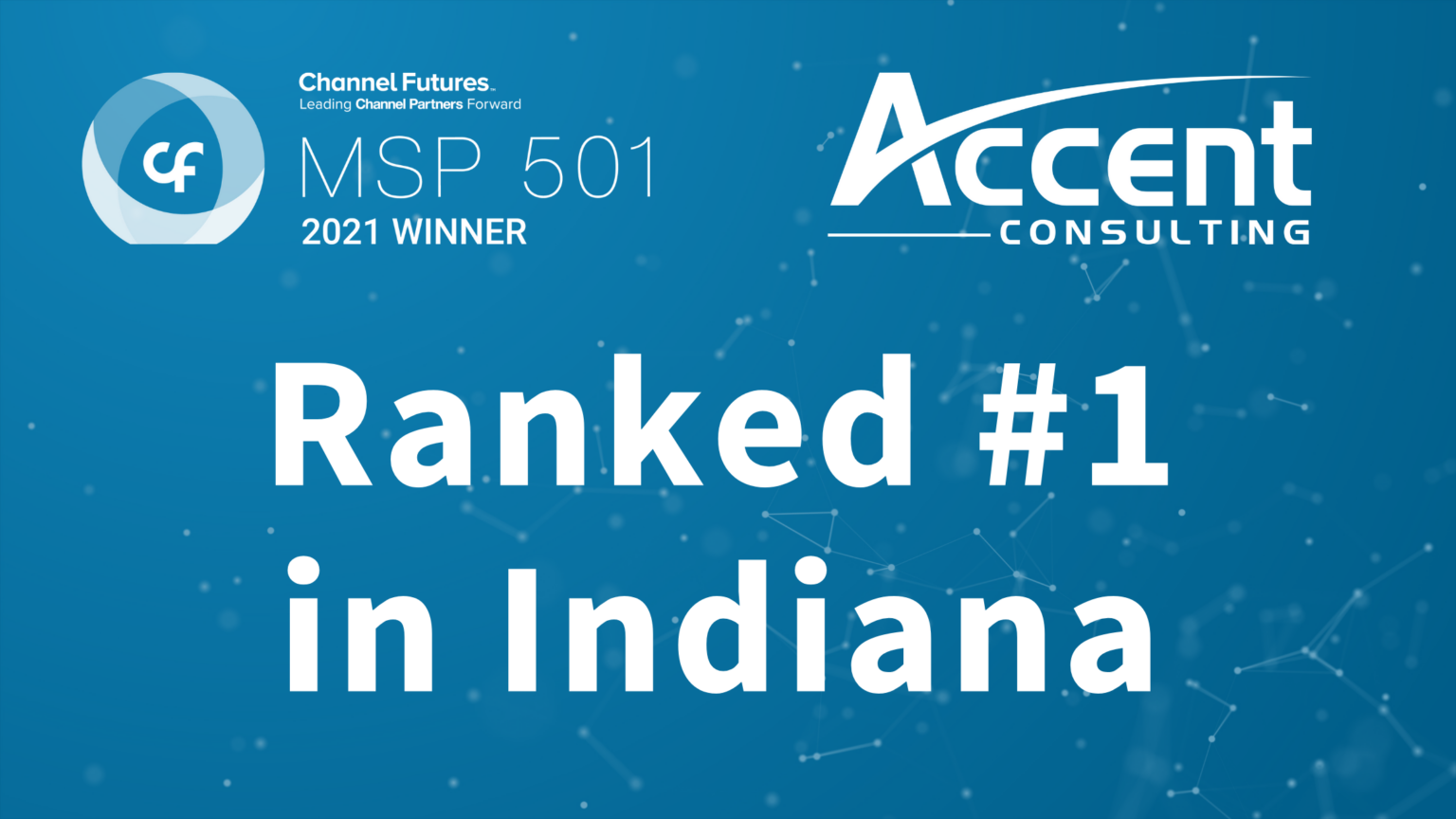 Accent Consulting has been named as one of the world's premier managed service providers in the prestigious 2021 Channel Futures MSP 501 rankings – coming in at #1 in Indiana, and #32 globally.
For the past 15 years, MSPs from around the globe have submitted applications to be included on this prestigious and definitive listing. The Channel Futures MSP 501 survey examines organizational performance based on annual sales, recurring revenue, profit margins, revenue mix, growth opportunities, innovation, technology solutions supported, and company and customer demographics. 
Managed services providers that qualify for the list must pass a rigorous review conducted by the research team and editors of Channel Futures that rank applicants using a unique methodology that weighs financial performance according to long-term health and viability, commitment to recurring revenue and operational efficiency. 
We consistently deliver minimal downtime, fast problem resolution, and streamlined communication. Our customers receive the most responsive solution, every time. We are proud of our superior service and steadily hold a customer satisfaction rate of 99.05%.
When you call our office, you are one button away from our in-house support technicians. There is no automated menu chaos. Emails are answered fast and immediately become tickets on our service board, almost 80% of which are finished in the first 24 hours of being listed!
Some companies might shelve your call or e-mail if they think your issue isn't a big deal. That's not how we do things. Our contracts spell out our response times, which currently sit at an average of 7 minutes. When you're in trouble, we respond — fast!
Paramount Security Standards
Your IT security is only as good as the weakest link in the chain. At Accent, we fortify every step of the cybersecurity process by educating both our team and our clients on cybersecurity best practices to keep networks safe. We have your back.
A Wide Spectrum of Skills and Experience
We maintain expertise and certification in the most recent and relevant accreditations. Our 19 years of service in the field of information technology has allowed us to gain useful experience and knowledge. We are committed to providing the best solutions for our customer's specific needs.
To get an understanding of our experiential diversity, check out some of our credentials!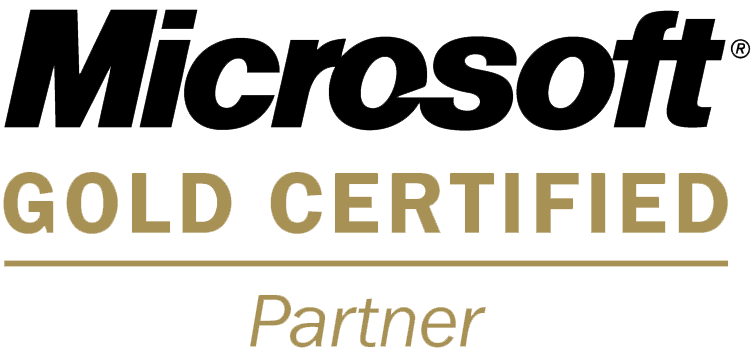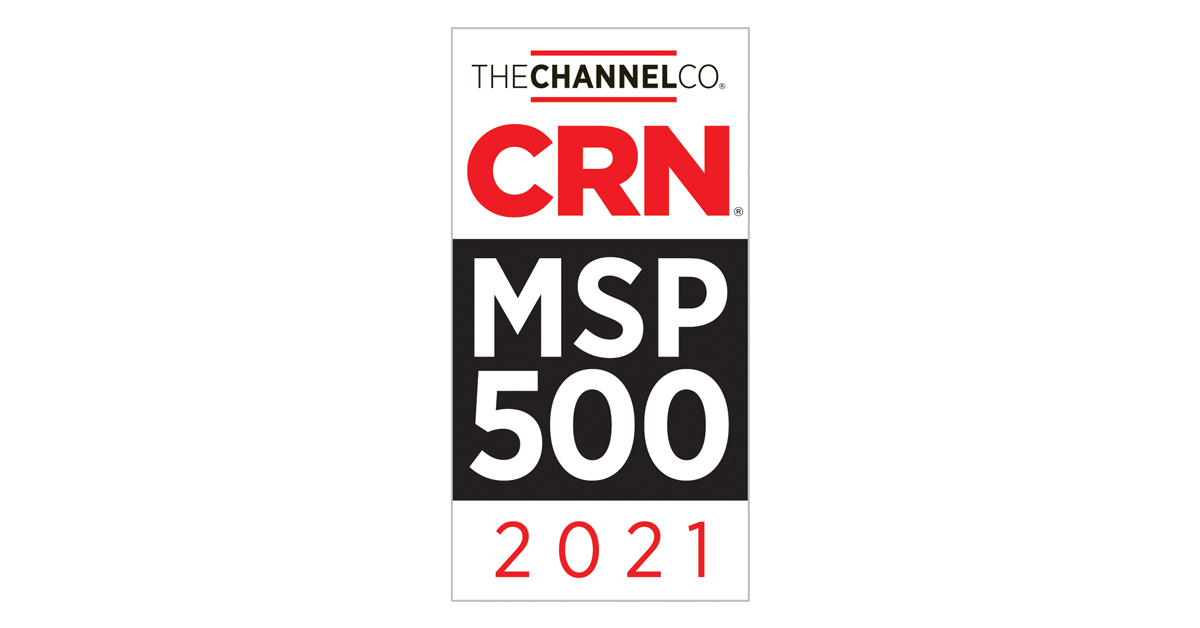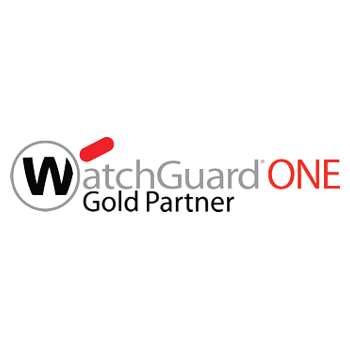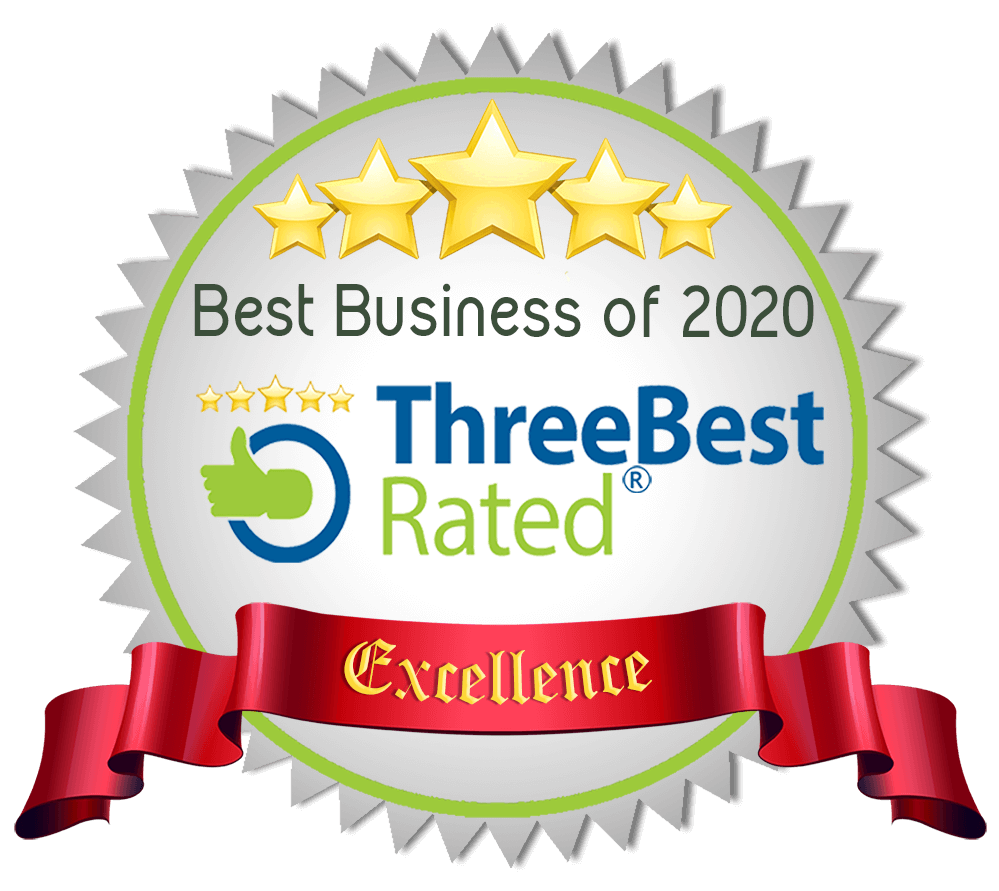 Schedule a Free Network Assessment
A network assessment is an in-depth analysis of your current IT infrastructure that provides you with a comprehensive understanding of your existing environment and recommends improvements such as network consolidation, simplification, or automation.
Learn More
We started using Accent Consulting for our IT needs this past year. Their professionalism and attention to details are excellent! I would recommend this company to anyone!
I want to thank the team at Accent Consulting for truly listening to my needs and developing a plan to address them. The new server migration was perfect!
They were very prompt and knowledgeable. They did great, answered my questions and dealt with my concerns. We will continue to do business with Accent Consulting.
With Accent, one email or call is enough to remove the burden of IT problems. The reachability and responsiveness of the staff continues to exceed expectations and the employees actually care about helping their clients. Hire Accent, they're excellent at meeting the needs of their clients with flexible service and most definitely worth the investment.
These folks did a GREAT job setting up our dedicated fiber line! Very professional and efficient. Highly recommend this company for all your IT needs! We liked them so much we decided to give them all our business in the future.