Best IT Services in Fort Wayne
Top Rated IT Company in Fort Wayne
2420 N Coliseum Blvd
Fort Wayne, In 46805
Best IT Support Services for Fort Wayne businesses since 2002
Accent Consulting specializes in helping the businesses of Greater Fort Wayne with premium IT support and services. Our professional team of Certified Technicians works to ensure your business technology meets the growing needs of your business and sets your team up for efficiency and success. 
We understand the challenges and frustrations of businesses in Fort Wayne when it comes to IT support and infrastructure. We've been supporting local businesses here for the past 20 years. We know how frustrating it is when your team can't function due to slow and delayed response of impersonal one-size-fits all IT companies. Moreover, it's expensive when you miss deadlines and opportunities due to inefficient technology.
As your local Fort Wayne IT support team, we work with you to close the gaps in your business technology and customize smart tech solutions that matches your business model. We sit with each client to develop a strategic three-step approach to your IT infrastructure:
We sit with each client to develop a strategic three-step approach to your IT infrastructure:
Understand your business strategy, IT environment, and budget.
Implement strategic IT solutions that make sense for your business.
Empower your team with the right tools, agile support, and continuous IT planning.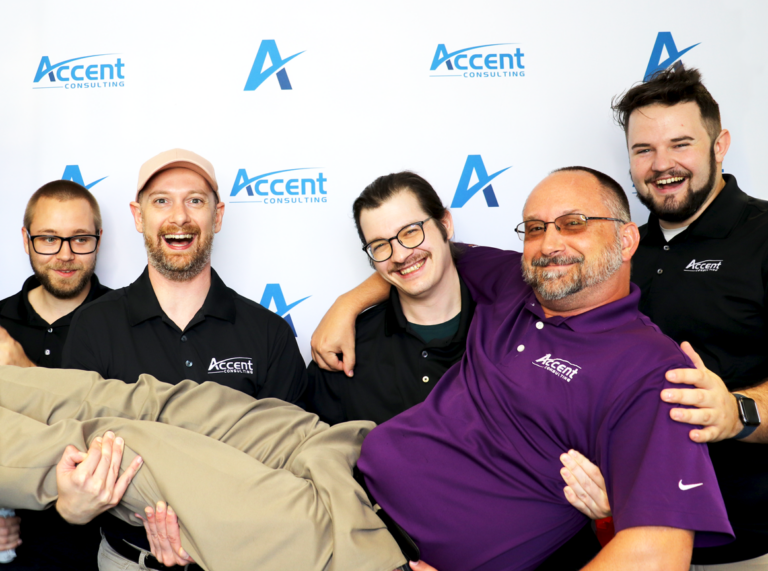 Accent Consulting
2420 N Coliseum Blvd | Fort Wayne, In 46805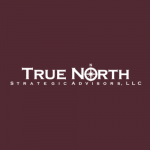 Our Clients Say the NICEST Things!
"With Accent, one email or call is enough to remove the burden of IT problems. The reachability and responsiveness of the staff continues to exceed expectations and the employees actually care about helping their clients (and do so with speed and effectiveness). Hire Accent, they're excellent at meeting the needs of their clients with flexible service and most definitely worth the investment."
Jackson Wert
 True North Strategic Advisors

Responsive IT Support Services for Fort Wayne businesses
Whether you need a full IT team or just specialized services, Accent can help.
In Fort Wayne, Accent Consulting provides the best option for quality responsive IT support, consultation, and infrastructure planning. We are proud to offer superior professional managed and co-managed it services, cyber security expertise, voip, compliance, cloud solutions, and more. Our customers are able to take advantage of 24-hour monitoring and expert advice and service from our friendly, knowledgeable certified staff. Moreover, our services are designed to save your business from unexpected downtime while also improving the overall efficiency of your IT environment. That's why we were rated the #1 Managed Service Provider in Indiana by Channel Futures. 
Accent Consulting is boosting Fort Wayne businesses through smart IT services and technical expertise!  
Learn more about our professional services:
Helping Fort Wayne with
Managed IT
Cyber Security
Cloud Solutions
IT Support
Compliance
Network Services
Multi-Site Support
Contact Us Today
for a Free Consultation
Serving the Fort Wayne Area
We are proud to share that Accent Consulting, has been ranked the #1 IT company in Fort Wayne for two years in a row on the MSP501 list published by Channel Futures.
Founded in Indiana, Accent expanded it's offices and IT services to include Fort Wayne, Indiana in 2016. 
Our goal has always been to provide our customers with the highest level of IT support and customer service. We are committed to customer service and fair pricing, and it is our belief that all customers deserve open communication and responsive IT. 
We are committed to being your trusted partner for IT services and cyber security in the Fort Wayne, Indiana area.
Ext. 1:

 Technical Support

Ext. 2:

 Accounting & Billing

Ext. 3:

 Sales & Marketing

Ext. 0:

 Operator
Our Fort Wayne office is located on North Coliseum Blvd in the Prudential building. We're on the second floor at Suite 201. Regular business hours are from 8am to 5pm EST Monday-Friday, or by appointment.
Accent Consulting
2420 N Coliseum Blvd | Fort Wayne, In 46805
Additional Areas We Serve:
We love our Fort Wayne Community.
The staff at Accent Consulting is proud to support the Fort Wayne Community.