Protect Your Patient Data
HIPAA Compliance for Healthcare Professionals
WHAT IS HIPAA COMPLIANCE?
HIPAA was created with several objectives intended to improve the health insurance system and standardize the protection of medical records and individual identifiable health information, including:
Managing protected health information (PHI)
Accelerating the transfer of records to provide continued healthcare coverage
Reducing healthcare fraud
Developing consistent information for e-billing and healthcare
For a healthcare practice to be HIPAA compliant, protection and controls must be put in place for any relevant patient health information. For this to happen, an entity would have to review the entirety of HIPAA and make the arrangements necessary to their business to abide by these laws.
THE LIST OF HIPAA GUIDELINES FOR HEALTHCARE PROFESSIONALS IS EXTENSIVE!
Does this apply to your healthcare practice?
If you are a health care provider who receives, stores, or transmits data in electronic form, you are required to adhere to a specific set of security standards regarding the transmission of patient information. The electronic health information you hold, as a healthcare provider, is critical to your business and vital to the care of your patients. As the provider, you are responsible to the privacy and security of that data.
How can I ensure my practice is HIPAA compliant?
Download our HIPAA guideline checklist to help you gauge where you are and what you need to become fully compliant. Or, call us for a free assessment of your network security. We can help guide you through the steps to becoming compliant.
Some requirements of HIPAA compliance include: network security, firewall deployment, password management, user access, data backups and recovery plans, an anti-virus policies.
Any organization handling PHI (Protected health Information) is mandated to satisfy all requirements for HIPAA (Health Insurance Portability and Accountability Act) compliance. HIPAA violations will lead to penalties and ultimately lead to the patience and the reputation of your healthcare business.

On January 5, 2021, new legislation was passed known as HR 7898. This new law requires the Department of Health and Human Services (HHS) to incentivize the use of cybersecurity best practices. This means that the HHS must take into account whether an organization has been using recognized HIPAA cybersecurity best practices when deciding whether to issue a fine or perform an audit.

Accent Consulting is experienced in data security, including HIPAA security requirements and implementation, and is ready to help your organization dig through the information and understand the steps to reach HIPAA compliance.
HIPAA Violation Penalties could result in fines up to
$50,000
per violation.
HIPAA Compliance for Healthcare Professionals
Contact Us For a HIPAA Assessment
We can help you sort through the details, assess your healthcare practice's compliance status, and help you reach the level of security you need.
It all starts with a risk free, no obligation consultation that includes a dark web scan (a $695 value). 
Give us a call (877-426-1337) or fill out the form for more information:
Contact Us For a HIPAA Assessment
Are you Ready for Accent Consulting's HIPAA Compliance Services?
In a world where cyberattacks continue to evolve in frequency and sophistication, ensuring your business is HIPAA compliant should be at the top of your list.  No matter the size or industry of your business, you will benefit from the experience of our certified professionals to keep your network secure and compliant.
Without the following, you are not HIPAA compliant:
These are just a few of the HIPAA requirements. 
CONTACT US TODAY for a no-obligation consultation today.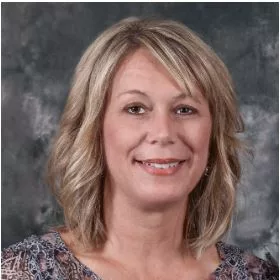 Our Clients Say the NICEST Things!
"We started using Accent Consulting for our IT needs this past year. Their professionalism and attention to detail are excellent! I would recommend this company to anyone!"
Dr. Loretta Taylor, Co-Owner