Keep Your Company Data Secure
Cyber Security Services for Businesses
We Help Businesses With...
Cyber Security
Advanced Endpoint Protection
Phishing Testing
Email Security
Password Management
Dark Web Monitoring
One of the biggest concerns for small to medium-sized businesses is cyber security.
On average, a single cyberattack can cost a small business more than $200,000. What's more, is that 60% of businesses will have to close their doors permanently after just one cyberattack. The number of cyberattacks against businesses increases year over year and today it is estimated that 66% of SMBs had at least one cyber incident in the past two years.
There has never been a time in history where companies have been more vulnerable. 
Accent Consulting's team of certified security experts are ready to help your business stay secure in a world of constantly evolving cybercrime.
Our Cyber Security Fortify Package was developed as a multi-layered cyber security program for SMBs to help protect their business systems & data. Combining cutting-edge anti-virus software with our Premier Security Operations Center,
we help provide your business with superior cyber security services.
And that's just the start.
Hackers work around-the-clock, pulling off a successful cyberattack every 39 seconds.
-The University of Maryland
Cyber Security is a multi-layered framework of protection for your business data, networks, devices, and programs from cyber threats, theft, and disclosure. With the landscape of business technology always changing, there is no guarantees when it comes to cyber security. Deploying multiple methods and layers of protection is the best way to help reduce your risk.
Targeted cybersecurity support services focus on employee awareness, cyberattack simulations, disaster backup and data recovery, and deploying services to help protect your network from internal and external attacks.
There are multiple kinds of cyberattacks. The most common ones are: 
Accent Consulting
Cyber Security Fortify Services
Contact Us Today
for a Free Dark Web Scan
No matter the size of your company or the type of industry you service, you are at risk for cyberattacks. Accent Consulting is the best choice for Cyber Security services.
It all starts with a risk free, no obligation consultation that includes a dark web scan (a $695 value). Find out how Accent's multi-layered cyber security solutions can help you stay connected and protected.
Don't wait until you are the victim of a cyberattack. Contact us today.
Are you Ready for Accent Consulting's Cyber Security Services?
In a world where cyberattacks continue to evolve in frequency and sophistication, more and more companies are turning to cybersecurity consulting services. No matter the size or industry of your business, you will benefit from the experience of our certified cyber security professionals to keep your network up and running.
There are a lot of cybersecurity services out there. How do you know which one is best for your company's unique needs?
At a minimum, your cybersecurity team should offer: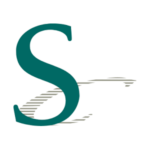 Our Clients Say the NICEST Things!
"Accent's extensive preparation and planning at every step of the process, along with their willingness and ability to adapt that plan as things unfolded, greatly exceeded my expectations. Their rapid response to support inquiries is remarkable. Every question of mine was answered, or at least acknowledged, within minutes, not hours. From the earliest stages of our migration, it was clear I was working with very knowledgeable and capable people. Accent knows what they're doing."
Jason Peterson
Scholar Corporation