Published: August 9th, 2021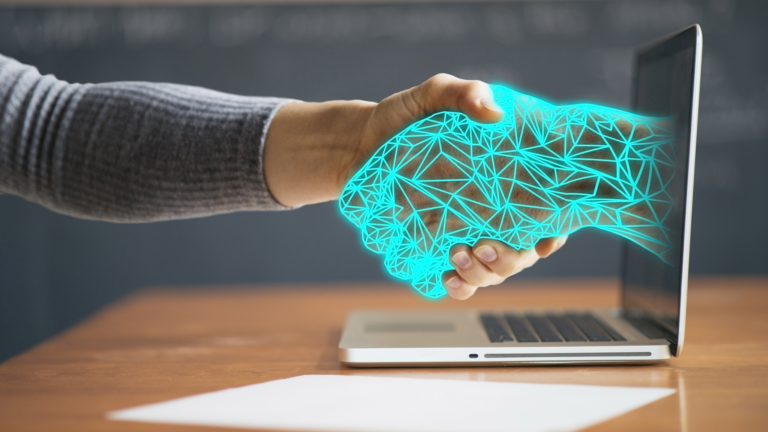 We don't pursue every company that needs computer or network support. We choose to only work with clients who share in our values and principles. Serving a company's IT and critical network needs is a HUGE responsibility that we take very seriously. It takes teamwork and a solid commitment to good communication, excellence, and industry best practices to serve a company in an excellent manner. If we cannot succeed in an excellent manner because of value differences – we simply don't pursue the opportunity.
From quick PC fixed to total server and network engineering – we've got it. And if there's ever a problem we can't solve, we know who to contact to get it fixed.
We sit on the same side of the table as you, providing business solutions to business problems. We don't try to sell you the latest techno gizmo – instead, we listen to your business problem and offer several real strategies to resolve the root of your issues and achieve your goals.
Unlike others in our industry, we can prove and show you how we deliver peace of mind, less downtime, faster problem resolution, data protection, money savings, streamlined communications, and simplicity in IT management for you.
Anyone can fix a computer, but the experience of working with the person helping you is so important. Our team genuinely cares about every client. This drives us to provide fanatical support of their systems.
Our goal is to answer every call with a live person. Forget being in automated menu hell. If getting someone to fix your computer or network is as painful as the problem itself, you're going to find yourself in a never-ending cycle of frustration. If you happen to get our voicemail it automatically becomes a ticket on our service board and you can be sure to get a call back as soon as we possibly can.
At Accent, we follow and enforce security best practices for all our clients, as well as internally. Your cybersecurity is only as good as the weakest link in the chain. We educate our team and our clients on cybersecurity frequently to keep networks and data safe. We've got your back.
Proper documentation of your network is critical for fast resolution of problems and to get projects done right the first time. It's not even a question for us: all requests are documented, resolution is documented, diagrams of your network are created and your passwords are stored in a secure, encrypted location.
Some companies think if your problem doesn't seem that bad they can wait a few days to call you back. We get back to you fast so you know when your problems will be resolved. Our contracts spell out our response time. And when you're dead in the water – we respond fast!
All our programs and products come with an industry-leading 100% money back guarantee. 
Schedule a Free Network Assessment
A network assessment is an in-depth analysis of your current IT infrastructure that provides you with a comprehensive understanding of your existing environment and recommends improvements such as network consolidation, simplification, or automation.
Learn More
We started using Accent Consulting for our IT needs this past year. Their professionalism and attention to details are excellent! I would recommend this company to anyone!
I want to thank the team at Accent Consulting for truly listening to my needs and developing a plan to address them. The new server migration was perfect!
With Accent, one email or call is enough to remove the burden of IT problems. The reachability and responsiveness of the staff continues to exceed expectations and the employees actually care about helping their clients. Hire Accent, they're excellent at meeting the needs of their clients with flexible service and most definitely worth the investment.
They were very prompt and knowledgeable. They did great, answered my questions and dealt with my concerns. We will continue to do business with Accent Consulting.
These folks did a GREAT job setting up our dedicated fiber line! Very professional and efficient. Highly recommend this company for all your IT needs! We liked them so much we decided to give them all our business in the future.