IT Services in Fort Wayne
Your Greater Fort Wayne IT Company
We Help Fort Wayne with
Managed IT
Cyber Security
Cloud Solutions
IT Support
Compliance
Network Services
Multi-Site Support
Accent Consulting expanded our offices and IT services to include Fort Wayne, Indiana in 2016. The goal of Accent Consulting has always been to provide our customers with the highest level of IT support and customer service. We are committed to customer service and fair pricing, and it is our belief that all customers deserve open communication and responsive IT. We are your trusted partner for Managed IT services and cyber security in the Fort Wayne, Indiana area.
Ext. 1:

 Technical Support

Ext. 2:

 Accounting & Billing

Ext. 3:

 Sales & Marketing

Ext. 0:

 Operator
Our Fort Wayne office is located on North Coliseum Blvd in the Prudential building. We're on the second floor at Suite 201. Regular business hours are from 8am to 5pm EST Monday-Friday, or by appointment.
Accent Consulting is working to boost Fort Wayne businesses through smart IT and technical expertise.  
The staff at Accent Consulting is involved in many service organizations around the Fort Wayne area.
Some of those include the following:
Contact Us Today
for a Free Quote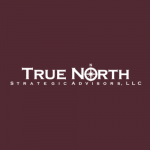 Our Clients Say the NICEST Things!
"With Accent, one email or call is enough to remove the burden of IT problems. The reachability and responsiveness of the staff continues to exceed expectations and the employees actually care about helping their clients (and do so with speed and effectiveness). Hire Accent, they're excellent at meeting the needs of their clients with flexible service and most definitely worth the investment."
Jackson Wert
 True North Strategic Advisors