IT Support for Accountants, CPAs & Financial Consultants
Secure your sensitive data
IT Services for the Financial Industry
Technology is a valuable tool for professional firms, but it can also be a HUGE liability if it's not configured and managed correctly. If you are an accounting firm, CPA, financial advisor or a business who deals with customer's financial information, you need to ensure your network is secure and proper data backup and recovery protocols are in place.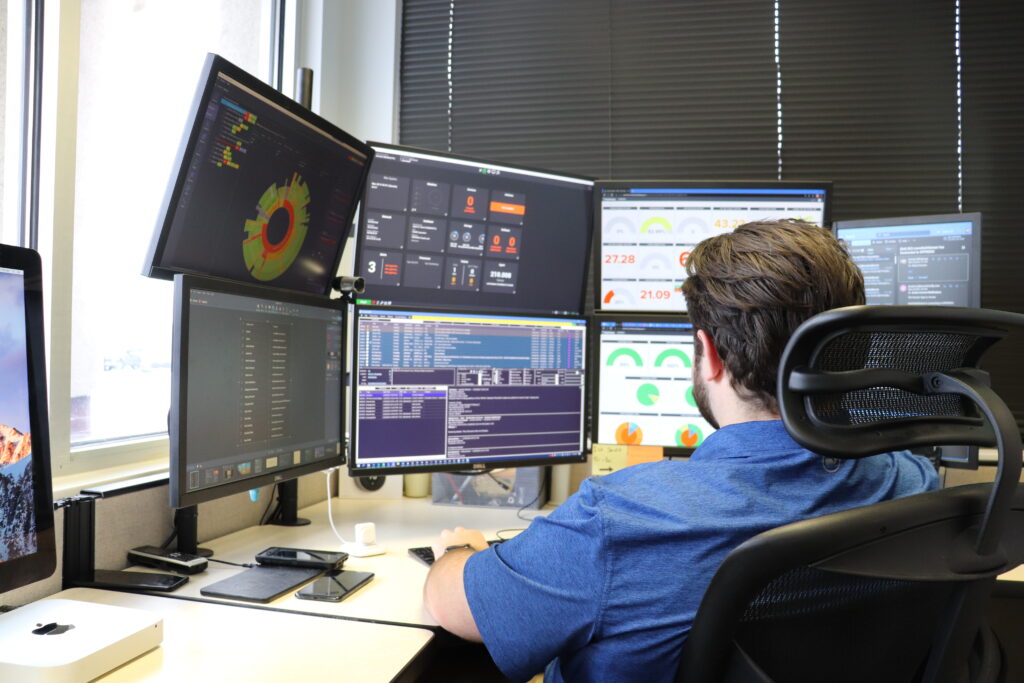 Protect Your Customer Financial Records
We support accountants, CPAs, and other financial institutions and understand the need to provide secure networks to run your firm. A well-managed IT infrastructure is crucial to the success of your business.
With the changing dynamics of business technology, the scope of how to handle sensitive data has grown. The Federal Trade Commission requires all financial institutions to have data safeguards in place to protect sensitive customer information. The FTC Safeguards Rules have changed significantly over the years and we help support accountants and CPAs with meeting compliance requirements.
Contact Us For an Assessment
We can help you sort through your technology needs, assess your network security status and help you reach the level of IT infrastructure you need.
Our staff is experienced in many levels of compliance and can help make sure your network is set up for security best practices. 
Learn more about: 
Keep your network secure through Accent's security operations center. Our certified SOC technicians have the knowledge, tools, and framework to keep your business network secured and monitored against the latest threats. We're a CMMC Registered Provider Organization and our certified team has the knowledge, tools, & framework to keep your business network secured and monitored against the latest threats. 
FTC Safeguards Rule Compliance
Our top certified team of security & compliance experts can help your company meet the federal trade commission's safeguard compliance guidelines. Our cyber security packages also come with our independent risk assessments to help businesses with cyber security insurance compliance & requirements. 
Our Clients Say the NICEST Things!

"I want to thank the team at Accent Consulting for truly listening to my needs and developing a plan to address them. The new server migration was perfect!"
Our success is possible because of these great partners: