FREE REPORT FOR CEOs & IT Managers
The Ultimate Buyer's Guide to Co-Managed I.T.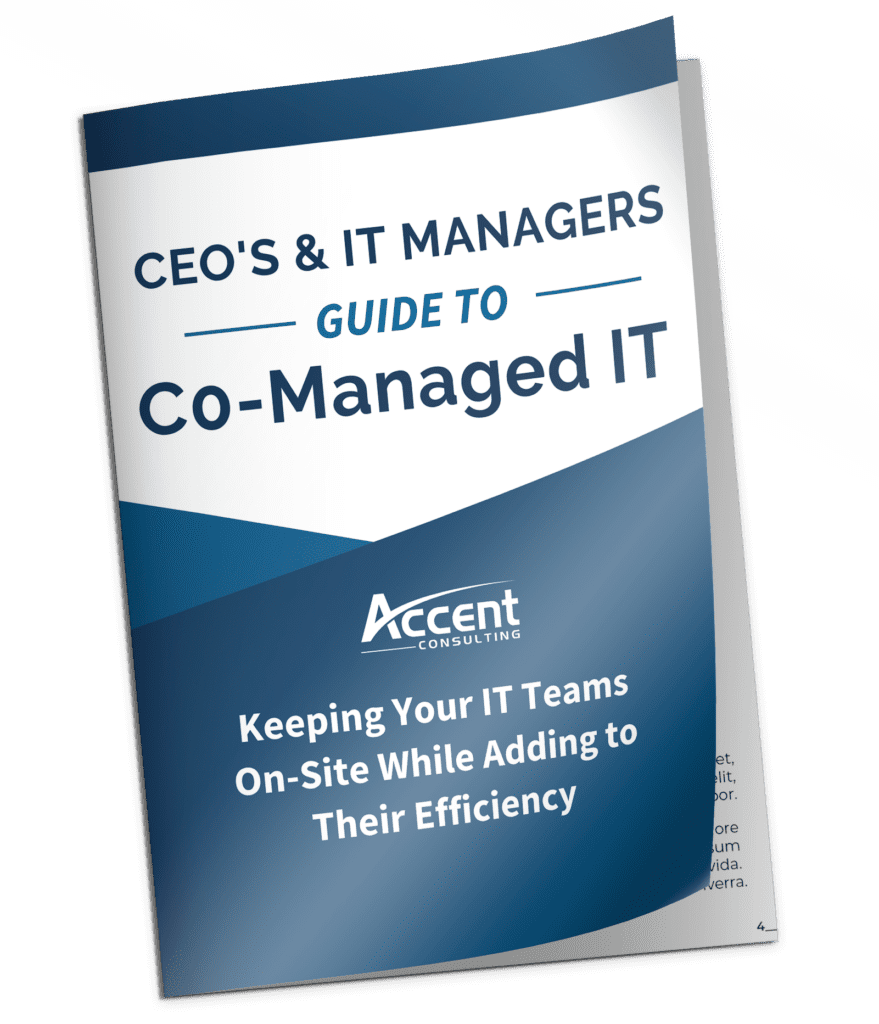 Fill in the form below for instant access. This guide will provide answers to frequently asked questions about co-managed I.T., as well as cost analysis and how to avoid choosing the wrong firm to partner with.
Accent does a great job of keeping our technology running smoothly so we can focus on what we do best.
We're your trusted partner for IT