We're Celebrating 18 Years!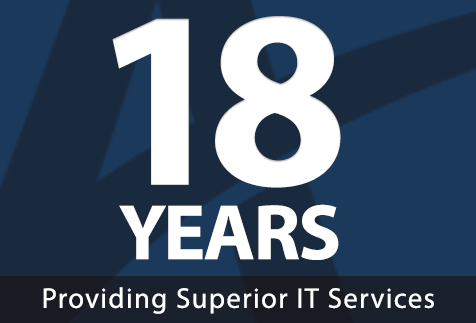 We've been around since 2002 adapting over the years and finding new and innovate ways to offer the IT services our customers need. We started as a small IT company in Lafayette, IN and have grown to an extensive network of IT techs across Indiana.
What have we done in 18 years?
 
Serviced over 400 businesses.
Accent has serviced over 400 businesses with IT support in the United States, Canada, Mexico, Switzerland, France, Romania and Russia.
 
Actively supported remote IT in over 20 states and 7 countries.
Accent actively supports remote IT infrastructure in over 20 states and 7 countries, with an extensive team of certified support technicians, software developers, network engineers, system administrators, and computer consultants.
 
Provided nearly 100% of our customer's IT support.
For the majority of our clientele we provide nearly one hundred percent of the IT support, acting more like a full time in-house IT department than that of an outsourced company.

 Developed over 50 custom applications and websites.
Our software developers have created custom programs for a over 50 customer applications.
 
Actively manage over 3,000 IT assets.
Our team is dedicated to the management of our customers' network devices, servers and workstations. We are actively managing over 3,000 customer devices at one time.
 Achieved Gold Certified Partner status, the highest level of certification from Microsoft.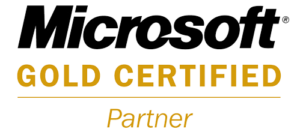 In April 2008 Accent achieved the highest level of certification from Microsoft, Gold Certified Partner status. Accent also earned the Microsoft's Networking Infrastructure Competency, confirming Accent's expertise in network design, implementation, management, and support. This qualification certifies Accent's knowledge in multiple Windows Server Solution environments.


---
---
Our Story
Accent Consulting has been a leading technology consulting firm in Indiana since 2002. Founded by Phil Wright in Lafayette, Accent Consulting has been growing rapidly since.
By the end of 2004 our IT support business had grown enough through word-of-mouth and referrals for us to open our first office in Lafayette, Indiana. We hired our first full-time technician and incorporated as Accent Consulting Services, LLC.
In the fall of 2016 we opened a second office with local IT technicians and sales consultants in Fort Wayne to support our clients in north east Indiana.
In 2020, we are now servicing a majority of Northern Indiana including South Bend, Lafayette, Kokomo, Fort Wayne and even Indianapolis.
In July of 2020, Accent Consulting was named to ChannelFutures MSP 501 list, a prestigious list of top IT companies!

CONTACT US FOR MORE INFO: