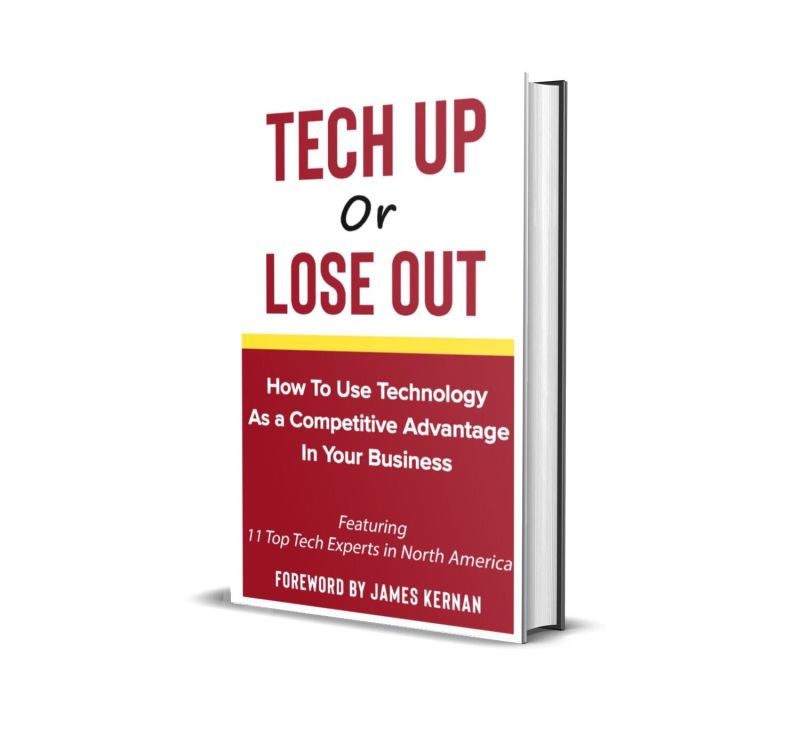 Be the first to read the chapter by Phil Wright, IT expert in Indiana, and learn how to deploy Business Intelligence systems, processes, visibility, and accountability to scale up your business fast!   In his chapter, you'll learn:
How Business Intelligence Helps Our Organization
How to Use Business Intelligence for Your Business
How to Find Business Intelligence Data
How The Data is Consumed and Analyzed
How to Deploy the BI Dashboard
How to use BI to Transform Your Business
Business Intelligence chapter written by Phil Wright, the founder and CEO of Accent Consulting.
Tech Up or Lose Out is written by 11 of the top IT techs in North America! This book focuses on the tech industry and how business owners can maximize their success using it.